Coldplay spend £400,000 every gig on flashing wristbands for the audience. Now these wristbands are amazing, but they don't need to spend all that money to fill the stadiums. So why do they?
They were invented by Coldplay fan Jason Regler, who took his Xyloband™ flashing wristbands to Coldplay who said 'Wow. They're amazing.', and use them in their Mylo Xyloto live shows.
What happens is, as certain songs play, as well as being a light show on stage, the audience become a part of that lightshow as their wrists flash to the music.
Watch The Wristbands Flash
Fast Forward this video to 25 seconds and just hear the fans reactions when the wristbands start flashing.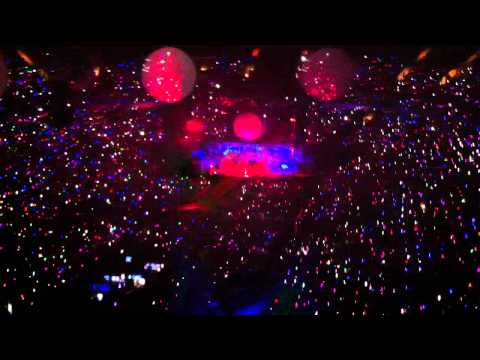 So Why Do ColdPlay Spend So Much?
Coldplay don't need to spend £400,000 a gig on flashing wristbands. They're one of the top selling bands in the World at the moment and their music is amazing. People are going to go and see them. They don't need to go above and beyond. They could get away with just doing enough.
So when asked, 'Why do you spend £400,000 a gig on wristbands', Chris Martin said "We do it for ourselves mainly. We love it. And the fans love it too, being part of the show."
It has nothing to do with money. It's all about love. Love for what they do and love for their fans.
And that's why they're one of the top selling bands in the World and the moment.
What could you do in your business which flies in the face of profit and is just for love?